Success Stories
The Passaic Junior Optimist Club has positively impacted countless lives of the young people who have traveled through our program. Their experiences and the skills and strengths they developed have proven invaluable as they have moved on from high school, many through college and all into their careers. By impacting young lives today, we are building for a brighter future.
Franklin Tapia
Franklin Tapia grew up in a single-parent, low-income household. On the streets of Passaic he was surrounded by drugs and violence – "Things that at the time seemed normal to me" – and as a boy actually aspired to become a drug dealer because "they were the only people who had money." Then Franklin joined the Junior Optimist Club, where he discovered and power of mentoring that changed his life – and his life outlook.
"It's invaluable. I wouldn't trade the people in this group for the world. Jim Malisse has been a father to me. I know I have someone I can still reach out to who can help me make decisions. I try to pay that forward. I have mentees I try to help the way I was helped."
In his senior year the Passaic Optimist Foundation awarded Franklin a Harold Ferguson Scholarship for student athletics, which he used to help pay for his college education at The College of New Jersey, where he earned a bachelor's degree in interdisciplinary business before moving on to the University of Arkansas, where he is earning his MBA in logistics, materials and supply chain management. Today he is a CPFR Analyst-Walmart Account at Johnson and Johnson in Rogers, Arkansas. He considers his time in the Junior Optimist Club and the Harold Ferguson Scholarship to have been formative in helping to create the path that led to where he is today.
"There was a different level of connectivity than with other scholarships. It wasn't just someone handing over money. There is a level of commitment to make sure the recipients are successful. It's a never-ending relationship that's created, which goes well beyond graduation."
Zahra Janoowalla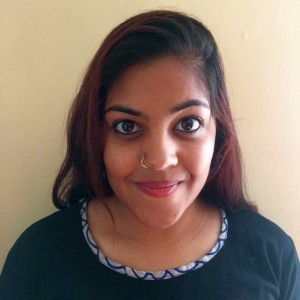 Zahra Janoowalla came to Passaic from Kenya when she was in first grade. She lived in an apartment building and loved the sense of community. She also gravitated to community service early in life. So joining the Junior Optimist Club as a freshman at Passaic High School was natural for Zahra. She loved the community outreach – especially the Gift of Giving, one of three trips each year to visit less fortunate children.
"There was a lot of positivity in the club. I loved that it was facilitated by Mr. (Daniel) Sheridan but run by us. We decided what we wanted to do and ran all the events. The club is about working together and achieving goals, working as a team. It was the first place I stepped up as a leader. And it was a very safe place where you could say anything without being shy. It made me a more vocal person. The Optimist Club made me feel if there was something I wanted to do, I could."
That growth and learning, combined with Zahra's natural positive nature, has served her well. A 4.0 student in high school, she was an Optimist Scholar of the Year, for which she received a scholarship for college from the Passaic Optimist Club. She earned a bachelor of arts degree in biology from Rutgers University and is working toward her master's degree in public health at Columbia University while also working as a camp counselor at Camp Holiday Trails in Passaic. After graduation she plans to spend some time working in the health care services sector but ultimately has greater goals.
"I want to open women's clinics abroad. Go to different countries, open a clinic, then move on. I definitely want to open a clinic in Kenya."
Jonathan Mitchell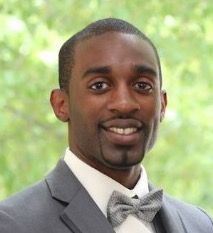 Jonathan Mitchell grew up in Passaic, the son of a mother born in Jamaica and a father born in Trinidad. In high school he tried to keep himself busy and was a member of a few clubs when he was drawn to the Junior Optimist Club.
"Everyone was so helpful. You could see how much they wanted to see all of us succeed. I really liked the community part. It felt good to be out there helping people who may not have been in the same position I was in or just needed help. I tried to continue that in college. The club gave me a better perspective on life. It opened my eyes to what I could be and how I could help out other people. It gave me a better attitude."
In his senior year in high school the Passaic Optimist Club awarded Jonathan the Harold Ferguson Scholarship for student athletes – he excelled in football at Passaic High School – which he used to help pay for his college education at NJIT. While in college he served as president of Caribso, the Caribbean Student Organization, and was a member of the National Society of Black Engineers. Today he is a quality assurance analyst at UnitedHealth Group in Paterson and has found that his time in the Junior Optimist Club is still proving beneficial.
"I learned how to effectively communicate with people and that definitely helped me out in a professional setting. I'm constantly working with other teams and what I learned in the club has helped me better communicate with them."